Flower Power. Make your skin bloom with THAYERS® Rose Petal Facial Mist. This gentle mist is derived from a time-honored formula, developed by Thayers to cleanse, tone, moisturize, and balance the pH level of skin. In addition to containing pore-cleansing Rose Water and certified organic Aloe Vera, this unique, proprietary blend also contains certified organic, non-distilled Witch Hazel that's grown exclusively for Thayers on a family farm in Fairfield County, Connecticut. By avoiding distillation of our Witch Hazel, we're able to preserve the naturally-occurring, beneficial tannins, which are known to offer antioxidant and antibacterial benefits, and bring about a natural glow. Thayers elixirs have been a fixture in medicine cabinets for generations – once you use them, you'll know why.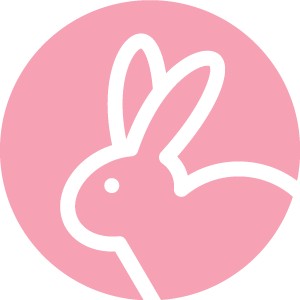 Cruelty Free
A product has an independent third-party certification on pack or unqualified on-pack marketing claim relating to being cruelty-free and/or not tested on animals.
HSA/FSA Eligible
Restrictions apply; contact your insurance provider about plan allowances and requirements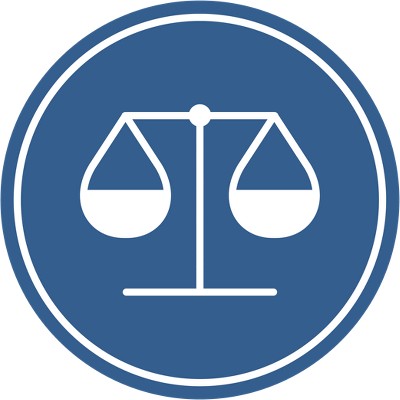 Normal Skin
Recommended for Normal Skin.
Refund policy
Return and Exchange Policy:

If the product is found damaged by a customer, Colorshow.pk will look into the matter. Customer should contact our team within 24 hours ( 021-34145359 10.30AM to 7.30PM) of the delivery time and will then be asked to share pictures of the damaged good along with the invoice or order number in order to clarify the problem.

If it indeed turns out to be our fault, the customer will have the liberty to ask either for a refund, a new article of the same product, a different product with the same price tag, or a voucher with credit of the same amount as the returned product which will assist fully in future purchases. Colorshow.pk will also bear the cost of the shipping charges for the return of the damaged good. The whole process will take approximately 5-6 working days.
In order to be eligible for a return, the product should:
-Be unused
-Should be returned in its original packaging.
-The purchase receipt needs to be sent with the product in order to act as proof.
In case of refund, Colorshowpk holds both options. The refund can be transferred in your personal bank account or give you a Voucher, whichever option seems reasonable to you.
Please note that we will not be catering to any requests for exchange or refund after 24 hours of the delivery time.
In other cases, if the product is fine, but the customer wants to return it because of any other reason, Colorshow.pk will still accept the return. The product should be returned within a week from delivery time after contacting our team and informing them about the return of the good, otherwise, we won't be accepting it if delayed. When the product arrives, our workforce will first analyze the returned product and if it is indeed eligible for a return, our team will then contact you.

However, this time, the customer will only be provided with one option: To get a voucher holding credit of the same amount as the price of the returned good. This voucher will be eligible to use for two months and will expire after that. Also, in this case, the customer will bear the shipping charges for the return of the good.
In order to be eligible for a return, the product should:
-Be unused.
-Should be returned in its original packaging only.
-The product shouldn't be damaged in any way.
-The purchase receipt needs to be sent with the product in order to act as proof.

Privacy policy
Collecting Personal Information:
When you visit the Site, we collect a certain set of information about your device, your interaction with the Site, and particular information necessary to process your purchases. We may also collect additional information if you contact us for customer support. In this Privacy Policy, we refer to any information that can uniquely identify an individual (including the information below) as "Personal Information". See the list below regarding what Personal Information we collect and why.


Using Personal Information
We use your Personal Information to provide our services to you, which includes: offering products for sale, processing payments, shipping and fulfillment of your order, and keeping you up to date on new products, services, and offers.

Retention
When you place an order through the Site, we will retain your Personal Information for our records until and unless you ask us to erase such information. For more information on your right of erasure, please contact us at support@colorshow.pk.

Cookies
A cookie is a small amount of information that's downloaded to your computer or device when you visit our Site. We use a number of different cookies, including functional, performance, advertising, and social media or content cookies. Cookies help us in making your browsing experience better by allowing us to retain your actions and preferences (such as login and region selection). This means you don't have to re-enter this information each time you return to the site or browse from one page to another. Cookies also provide us information regarding the usage of the website by an individual and the number of times one has visited it, for instance, whether it's their first time visiting or if they are a frequent visitor.
We get enhanced uses advanced matching, your name, location, email. and your browsing behavior.

Changes
We may update this Privacy Policy from time to time in order to reflect, for example, changes to our practices or for other operational, legal, or regulatory reasons.

Contact
For further inquiries or possible complaints about our privacy policy, please contact us through e-mail at [suport@colorshow.pk] or by mail using the details provided below:

Colorshow.pk, Suite # 903 Al-Khaleej, Tower Shaheed-e-Milat Rd Karachi, Pakistan, Karachi 75400, Pakistan
Terms Of Service
Terms
of Use
Welcome to The Colorshow.pk's website (the "Site"). Please read these Terms of Use carefully before using this Site. Your use of this Site is expressly conditioned upon the acceptance of the following Terms of Use. By using this Site, you agree to these Terms of Use. If you do not agree to any part of these Terms of Use, you should not use this Site.
Return
& Cancellation
The Return Policy is 7 days if you have any issue in products you may return it in 7 days from delivery date.
We guarantee your satisfaction. You may return any of our products, with your receipt we'll exchange, credit, or refund of the purchase price. If you receive a damaged or defective item, we will promptly send you a replacement or issue you a full refund after you have returned the damaged or defective product. You will not be charged any additional shipping fees for replacement of such damaged or defective shipments.
Information
Acquire
Required information such as Name, email address, postal address, cell number.


Privacy
Policy
We are committed that your information is secure. Colorshow.pk do not store any financial details of the customers i.e. no credit/debit card details.
Changes
to Terms
Colorshow.pk have rights to change or modify these terms for security reasons at any time. If you have any questions, concerns, or comments about our terms please contact us through email or call
Comments
If you have any comments or questions about or Site please contact our customer service department at (021) 34145359 or email us support@colorshow.pk